Lamar Bullen is a graduate of MS College School of law in May, 2003 and has been licensed to practice law in the Courts of Mississippi since October 2003. Immediately after passing the bar he went to work practicing law. He is aggressive, competent and ready willing and able to help with your legal needs.
Work Experience:
Underwood Law Firm Jackson MS
Aultman Tyner and Ruffin in Hattiesburg, MS
MS Center for Legal Services Corporation in McComb, MS
The Department of Human Services in Natchez, MS
Clerked for Forrest A. Johnson Circuit Judge in Natchez, MS
Candidate for Adams County Court Judge 2014
Bullen General Practice Law Office is located at 300 Franklin St., Natchez, MS in the old Callon building. It is the first office on the left as you enter the front door.
Asbestos
Auto Accident
Civil Litigation
Collection
Constitutional
Consumer/Finance
Corporate
Estate Planning
Family Law
Insurance
Oil and Gas
Personal Injury
Probate
Product Liability
Real Estate
Tax
Title Work
Torts
Workmen's Compensation
Wrongful Death
Bullen Law Office PLLC is reviewing the following drugs and devices for potential lawsuits. Please Contact our office to determine if your case falls under one of our intake criteria.
BYETTA, JANUVIA, JANUMET AND VICTOZA
EFFEXOR
LAPAROSCOPIC POWER MORCELLATORS
LIPITOR
MIRENA
TRANSVAGINAL/PELVIC MESH
TYLENOL
VIAGRA
ZOFRAN
ZOLOFT
CERTAIN HIP REPLACEMENT SYSTEMS
MAILING ADDRESS:
P.O. BOX 393
NATCHEZ, MS 39121
PHYSICAL ADDRESS:
300 FRANKLIN ST.
NATCHEZ, MS 39120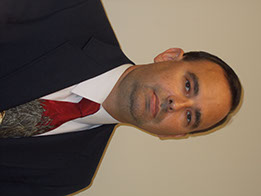 The information contained in the Bullen Law Office PPLC website is provided for advertising purposes only and should not be construed as legal advice nor should the medical information be construed as medical advice. No person, after reading this site, ought change his/her course of action on the basis of the content of this site without first seeking legal counsel familiar with the particulars of the law in that person's state. The content on this website is general and is not meant to be completely up-to-date with the most recent legal developments. Bullen Law Office PLLC disclaim all liability for any actions taken as a result of merely reading the contents of this site. Viewing the Bullen Law Office PLLC website or contacting the legal professionals at the Law Office (through any medium, be it by phone, the free consultation form, or email) does not by itself create an attorney-client relationship. The website and all content contained therein is provided "AS IS" without expressed or implied warranty; this includes, but not limited to, the implied warranties of merchantability, fitness for a particular purpose, or non-infringement. Bullen Law Office PLLC takes no responsibility for third-party content accessed through links from this site. All material on this site is the intellectual property of Bullen Law Office PLLC, and no part of the site may be reproduced without the expressed consent of Bullen Law Office PLLC.